Thank you for using is6com.
This is a notice on how to log in to MT4 after migrating to MT4 server.
The method of logging in to MT4 for the first time after migration will differ depending on the device, so we will guide you through each device.
WindowOS
Customers trading with MT4 of Windows OS can log in by the following procedure.
From the
(1) menu, click File and then Apply for Demo Account.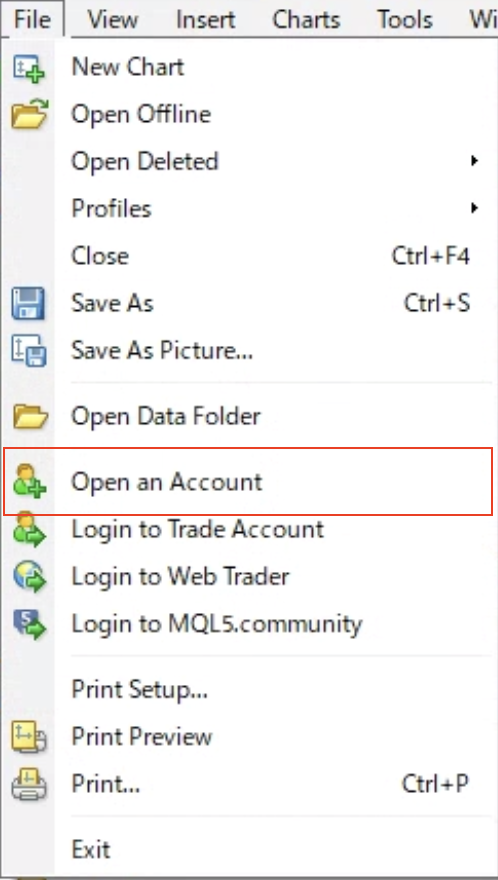 (2) The demo account application popup will open. Click "Add a new broker."
Enter
(3)is6com and press the Enter button to search for the server and update to the migrated server.
(4) After updating, you can log in by selecting is6com-Live and entering your MT4 ID and password.
MacOS
Due to server migration, new provision will be temporarily suspended.
Customers who have already installed can log in using the same procedure as for Windows OS.
iOS/Android
You can login by selecting "is6com-Live" as the server name and re-entering the MT4 ID and password.
Web Trader
You can log in by re-entering your MT4 ID, password, and server name.
About customers using EA
For customers using EA, please note that EA will not work as it is because it is necessary to log in again by the above procedure after migrating the server.
We apologize for any inconvenience this may cause, but please check and follow the steps above.