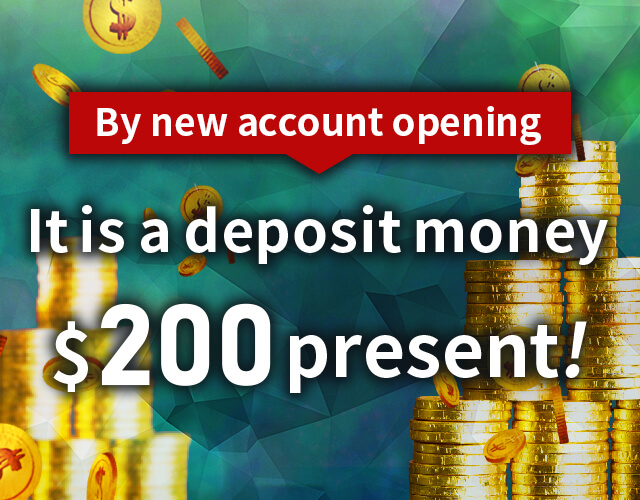 2022/01/24 07:00 (Mon) from ~ 2022/01/29 07:00 (Sat) Until
Newly opened account bonus
Campaign overview
If you open a new account during the campaign period, you will receive a bonus of 20,000 yen.
After opening the account, bonus will be granted when the confirmation of identification card, selfie image and address certificate is completed.
Precautions (Be sure to read before opening an account)
About customers who open a MAM account
With regard to the new accounts opened during was opened MAM account at the same time to customers, a bonus award will be 10,000 yen.
Please note that if you open a MAM account after getting a bonus of 20,000 yen by opening a new account instead of opening at the same time, the behavior will be as follows.
The 20,000 yen bonus for the bonus earned account will be reduced to 10,000 yen.
Other precautions
This campaign is for "standard accounts".
No bonus will be given for opening an additional account.
Customers who received new account opening bonus in the past are not eligible.
Also, even if you reopen an account after canceling the previous one, you are not eligible for the bonus.
No bonus will be granted if you do provide your ID, address and selfie image after opening your account.
The granted bonus can't be withdrawn.