What is the Partner (IB) Program?
About the Partner (IB) Program
After registering as a partner of IS6FX, you will be eligible for an IS6FX's "Partner (IB) Program", an affiliate program, in which a reward is paid to the partner every time a newly introduced trader makes a Forex trade.
IB is an abbreviation for Introducing Broker, which is similar to general affiliate rewards.
In the Forex industry, it is expressed in the sense of IB = affiliate.
The advantage of becoming a partner is that you can get a part of the FX trading volume of the introduced trader as a reward.
The partner (IB) program is not an affiliate format where rewards are generated based on the number of trader's accounts opened, but a format (lifetime commission) where traders can continuously earn rewards by continuing FX trading.
In other words, the more traders you introduce, the more likely you are to get big rewards on an ongoing basis.
IS6FX is always looking for partners (IB) to introduce new traders.
If you are interested, please register using the partner application form.
6 benefits of partners
The size of the reward for transaction volume
You can earn up to $ 10 for every 1 Lot (100,000 currency) round trip traded by the introduced trader. We offer attractive reward programs to our partners (IB).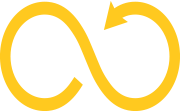 You will be paid permanently
As long as the trader you introduced continues to trade, you will continue to be rewarded as a partner. This is called a lifetime commission, and we promise to pay permanent rewards.
No reward payment limit
There is no maximum reward for the IS6FX Partner (IB) program. Partners will continue to be rewarded with no maximum amount according to the trading volume of the trader you introduced.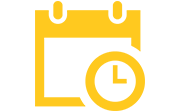 Strict adherence to reward payment deadlines
On-time payments are the most important part of the IS6FX Partner (IB) program. In order to build a trustworthy relationship with our partners and traders, we will strive to be the No.1 in withdrawal speed for both partners and traders.
Original campaign with increased number of winners
IS6FX is always planning a campaign full of originality that other Forex companies won't dare to execute. In addition, we will fully support the increase in the compensation amount of partners by providing campaigns and bonuses that makes it easy for partners to acquire new traders.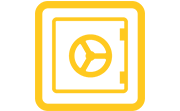 Conservation of custody funds
We strictly protect funds deposited by traders introduced by our partners. We will keep the same amount of funds so that traders can rest assured and we respond promptly to withdrawal requests. IS6FX is always aiming to be No. 1 with a quick response to withdrawal requests.