Ready to use anytime


IS6FX MT5 WebTrader
No download / installation required
Trading is also possible on a Demo Account
Up to 4 charts can be monitored at the same time
Open MT5 WEBTRADER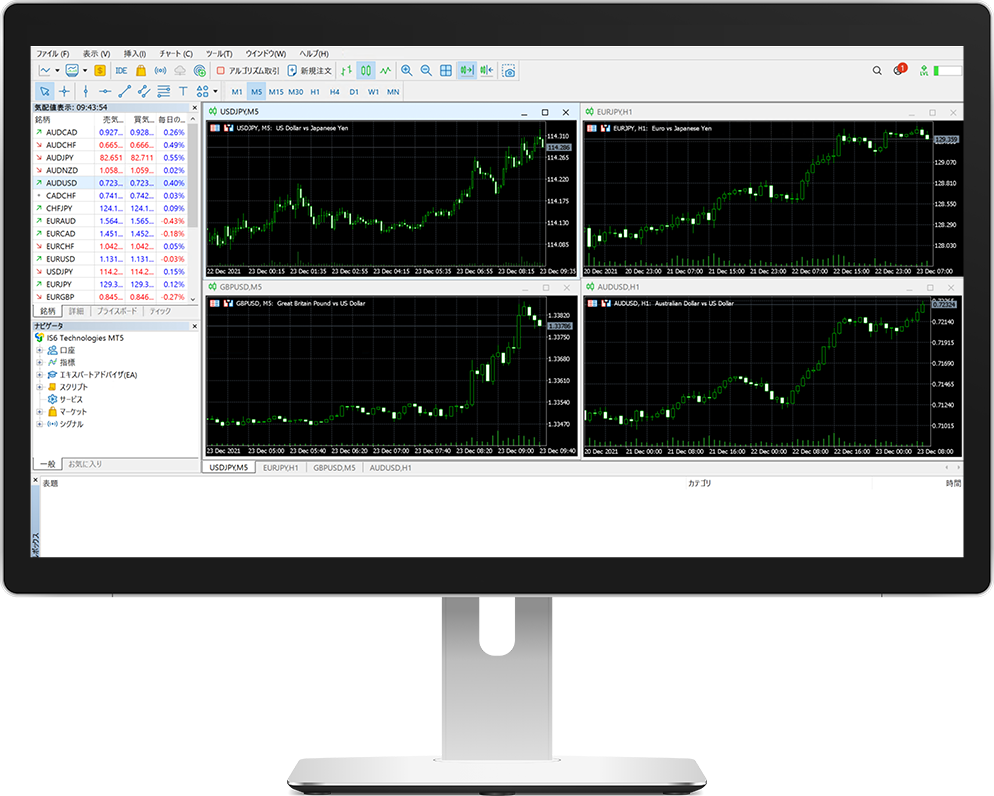 IS6FX MT5 WebTraderHow to Use
STEP.1

IS6FX MT5 Open WebTrader
First, open IS6FX WebTrader .
Open MT5 WEBTRADER
STEP.2

Enter your login information and select server
Since the login screen opens, please enter your MT5ID password. Regarding the server, if the normal trade is "IS6Technologies-Live" and "IS6 Technologies-Demo" if the demo trade is.
If the login screen is not being displayed or closed
If the login screen is not being displayed, click "File" -> "Login to Trade Account" on the upper left to open the input screen.
STEP.3

IS6FX WebTrader is now available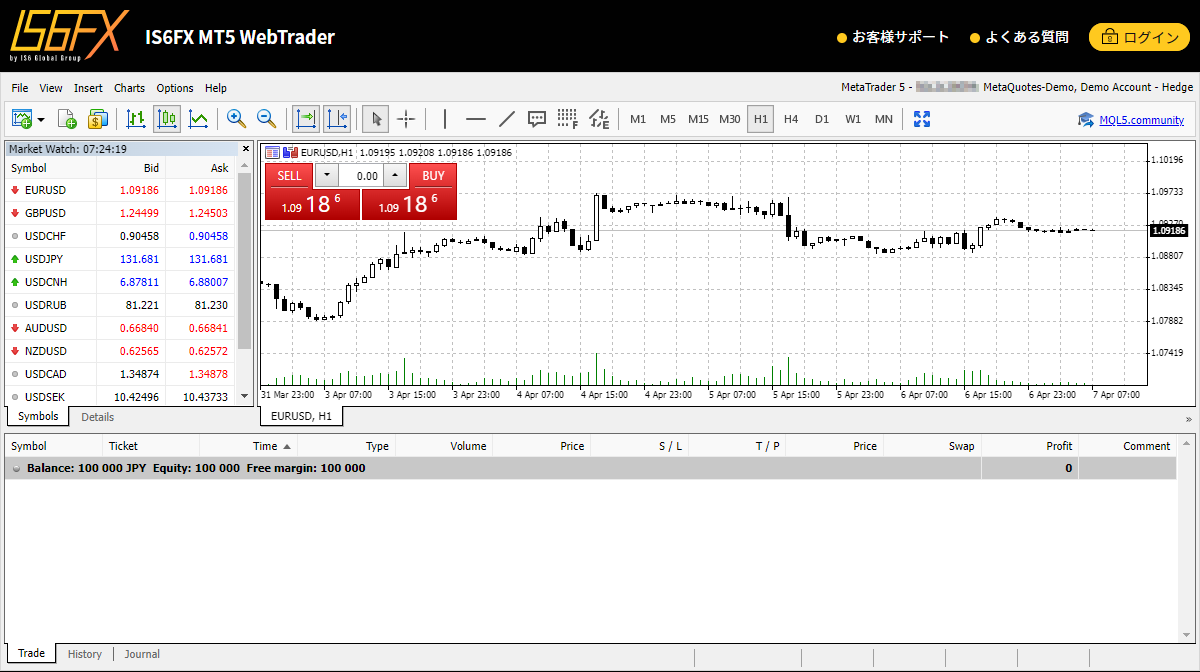 If you can log in, you are ready to go.
The information and settings of the downloaded MT5 are reflected. It is also possible to open positions, settlement, settlement, and delete orders on the chart.
Enjoy trading with IS6FX.
Open MT5 WEBTRADER
Click here for an MT4 installation file
Installation type MT5 is here
FAQ
I do not know the Login ID of MT5.

MT5の取引口座の開設が完了した際に、ログイン情報のご案内メールをお送りしております。ホームのログインIDとは異なりますのでご注意ください。
I can not log in to MT5.

Please check again if there is any mistake in the login password. You can check the password from "assets".
Currency pairs are not displayed in MT5.

If the desired currency pair isn't listed in the quote window, right-click and select "Show All Currency Pairs". If you still can't find the desired currency pair, this means the currency pair isn't being traded by us.
Can I use Robotic (AI) Auto Trader or Expert Advisor?

You can use EA. We recommend that you first use a free demo account before making automatic transactions.
You can try your trading strategy and EA test trading without using the actual margin.
IS6FX MT5 WebTrader Operating environment
Can be used with a web browser with internet access
※The above information about the operating environment doesn't necessarily guarantee the operation.
Open MT5 WEBTRADER