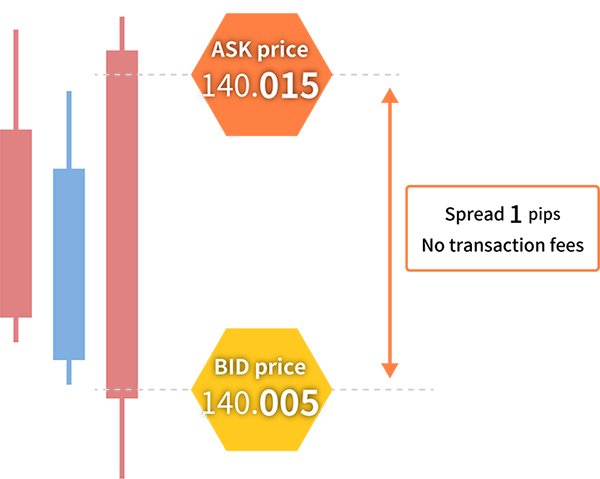 Spread is the price difference between the buying price (ASK) and the buying and selling (BID), and is a fee that incurred during transactions.
The smaller the price difference, the lower the commission, which has a significant effect on the rate of income. Spreads are the most important factors in doing FX trading.
IS6FX spread
The IS6FX uses a variable spread that has different spreads according to the account type.
There is no fee other than the spread (hidden markup or external fee).
Please check the spread of each product from the following.
About the trading system of IS6FX
In providing the most dominant prices to our customers, we are affiliated with multiple recyidity providers (cover).
We provide a stable contracting force by flowing your order directly to the cover tip.
Transactions with IS6FX
When you open an account, you will receive ¥3,000 margin!