Thank you for your continued patronage of our IS6FX.
We have started to provide the MacOS version of MT4.
Customers are kindly requested to download the application file.
Please check the following for how to install and log in to the MacOS version. p>
Installation procedure
(1) Download application file .
(2) After the download is complete, execute the [IS6FX MetaTrader 4.dmg] file. p>
(3) Drag and drop the IS6FX MetaTrader 4 icon to the application folder. p>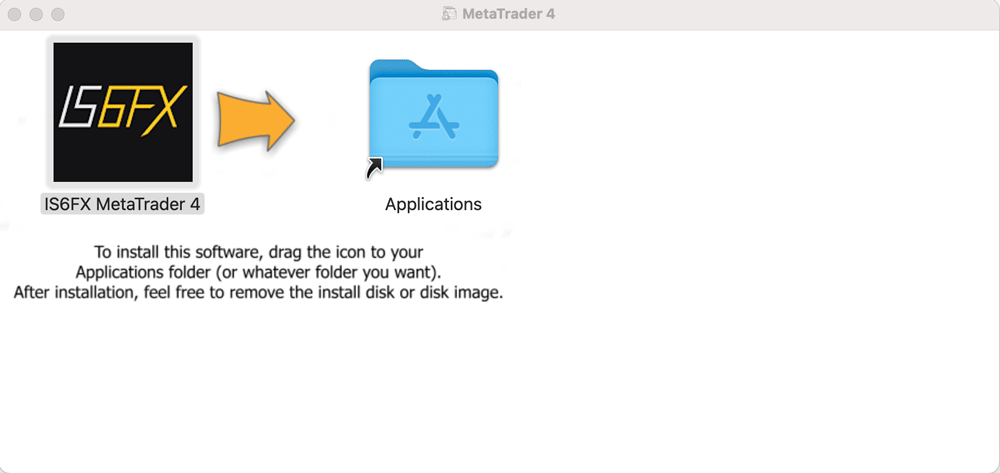 Login procedure
(1) When you start the application of IS6FX MetaTrader 4, the server selection window will be displayed.

(2) Click "Add new broker", enter "is6fx" and press the Enter button.

(3) Select "IS6FX-Live".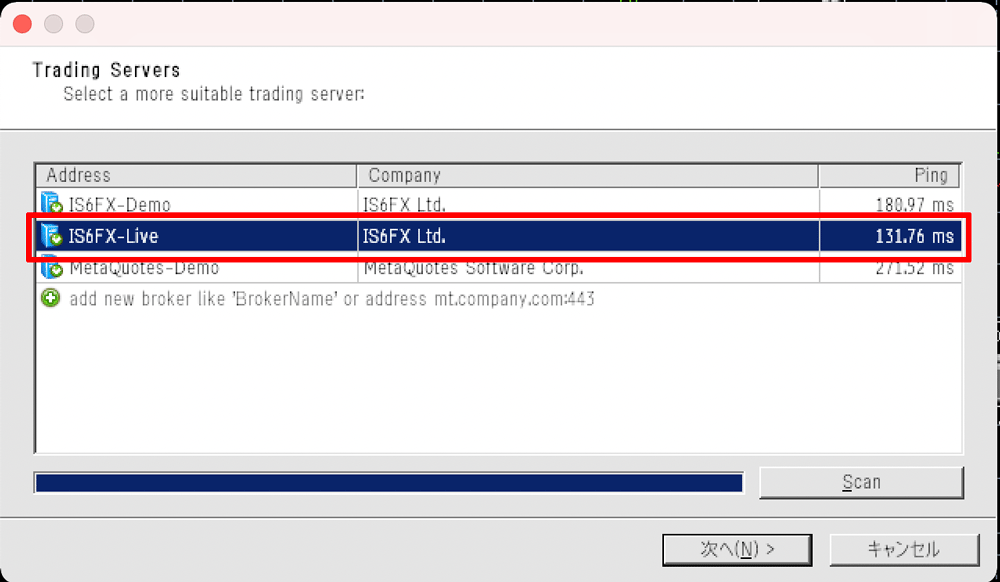 (4) Enter your MT4 ID and password and press "Finish" to log in.